The Magician- Greg Gleason has been seen on
ABC, NBC, CBS, FOX, WGN, CW, and Global News.  Greg has headlined the Las Vegas strip at the MGM,  Venetian, and Bally's with over 10,000 performances.  He as starred in 10 national tours of Masters of Illusion and can be seen in Masters of Illusion TV series in 2015, 2016, 2017, 2018, and 2019.  He is also featured on the TV series Street Magic and Don't Blink.  He and Jeff McBride created Las Vegas Magic Stars and toured arenas in China.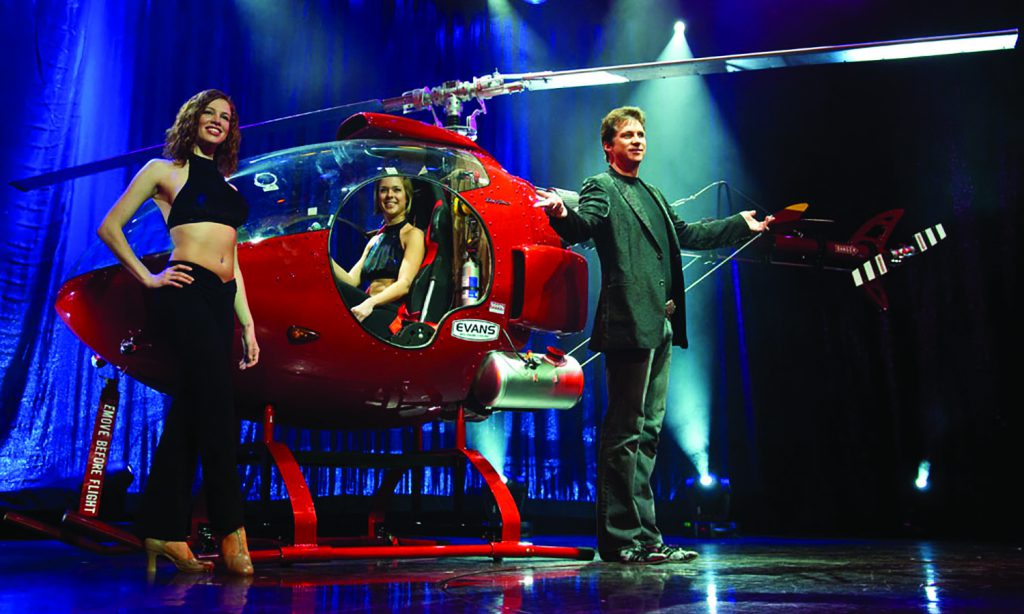 Greg Gleason
https://vimeo.com/206767876http://
When Greg was 13, he happened upon a television special by magician, Doug Henning.  He was already familiar with many magicians he'd found in books and on television, but something about that particular magic special thoroughly enchanted him.  It was the day Greg decided what he wanted to do with his life.
Today, Greg is one of the top performing magicians in the world, doing shows literally all over the world.  In Las Vegas, he starred in "The Wizard's Secrets" at the MGM Hotel and Casino, performing a record-breaking 9000 shows there.  He also went on to star in "Gleason Magic - Embrace the Mystery" at the Venetian Hotel and Casino.  Greg has taken both his grand illusion show and his sleight-of-hand show around the world, performing on extended contracts in Japan and China.  He is also a favorite headliner with the top luxury cruise lines.
Greg's thrilling and cutting-edge performances have made him an international sensation.  His shows exhibit his impeccable technique and a dedication to his craft that is rarely seen in modern illusion acts today.  His sleight-of-hand skills are as smooth as silk, truly making astonishing magic.
The International Magician's Society named Greg Illusionist of the Year, and also he was awarded  Magician of the Year at the World Magic Awards.
From his parents' living room to stages all over the world, Greg's life-long commitment to magic has not only perfected his abilities, it's also transformed the world of magic.  His innovative ideas and creative presentations continue to delight audiences by the thousands, and hopefully inspire other 13-year-olds to chase their dreams